---
New SDC Features Now Available!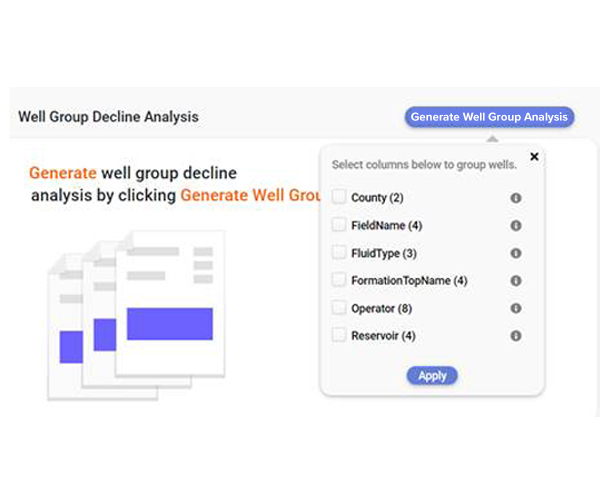 Group Field Analysis
Compare different groups of wells within their project. SpeedWise® Decline Curve automatically indicates the well groups that are available, and includes an advanced export option.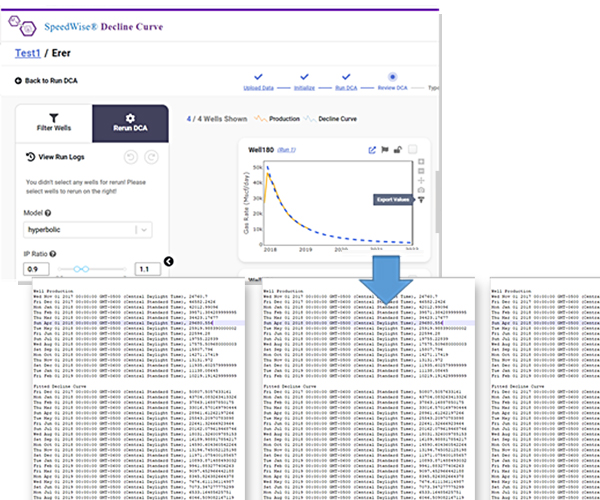 New Export Capabilities
More advanced export options include ability to export data from each plot, export all the graphic information - even in the review section. Users can export the cluster details of each well.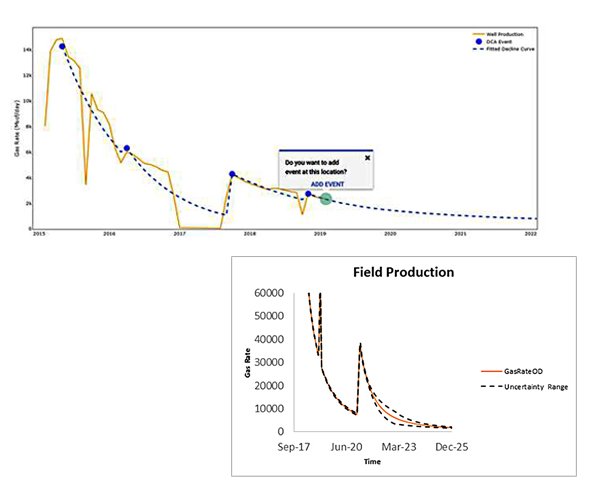 Flexible Curve Creation
Select any point on the plot to start the decline. Achieve maximum flexibility in adding decline starting point. Also, field DCA is now exported with uncertainty ranges.