SpeedWise® Intelligence Workflow
SpeedWise Intelligence is a comprehensive workflow that begins with multi-disciplinary data cleaning and organization, and ends with solutions and execution support. Depending on the client's needs, the methodology encompasses three areas of service: analytics and insights, diagnostics and solutions, implementation and surveillance.


Analytics & Insights
It all starts with multi-disciplinary data. Using SpeedWise® Data Analytics we apply engineering analysis and statistics to the data, which can also be utilized in comprehensive assessments of large portfolio oil & gas assets. At this stage of the SpeedWise® Intelligence Workflow we are able to provide our clients with metrics/advanced analytics and valuable portfolio insights.
Positioning data for impactful statistics and insights
SpeedWise® Data Analytics is our proprietary data analytics platform that provides an integrated/multidisciplinary view of an O&G asset. The aim is to rapidly develop a deep understanding of fundamentals in an oil & gas asset from a multidisciplinary, reservoir management angle. This process will deliver all analytics for the diagnostics process intended to identify key recovery obstacles. What makes SpeedWise® Data Analytics unique?
Built on best-in-class reservoir management principles (top down approach, systematic, metric-based and asymmetric)
Multi-disciplinary, Reservoir management oriented
Reports include engineering analysis and statistics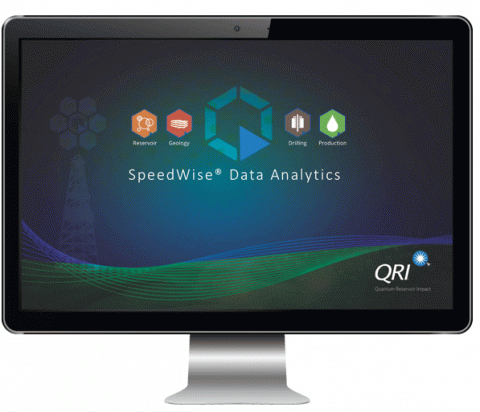 A fast and comprehensive portfolio analysis
SpeedWise® Portfolio Analysis assesses the current value of a portfolio of hydrocarbon reservoirs by performing fast and comprehensive well-by-well analysis without human intervention. The application is used for making real-time investment decisions, and has been applied to workflows for D&A, M&A and IPOs.
Define your own portfolio made up of any US oil and gas wells
Gain near instantaneous understanding of how operators benchmark against a basin average
Obtain an overview of competitor type curves
Know your top performing assets (field level and well level)
Get a fast valuation of your asset portfolio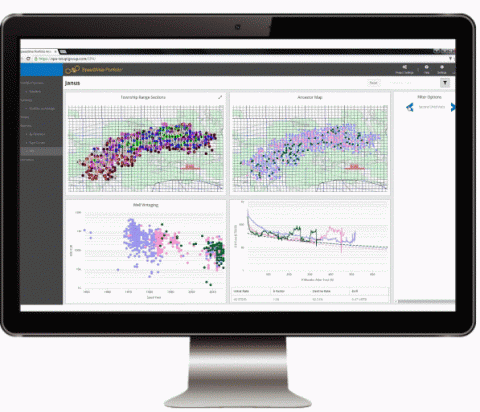 A Super-fast Analysis for Unconventionals
SpeedWise® Unconventionals provides an efficient assessment/analysis of resource plays for valuation of acreage and development planning. The service combines hyperbolic decline curve analysis, k-means clustering techniques, geostatistics, machine learning, regression models and discriminant analysis to provide a fundamental understanding of the existing production trends in a given field or play, the valuation of acreage, and development needs.
Identify and evaluate the commerciality of high productivity areas and differentiate these fairways from non-commercial areas
Optimize field development based on type curves and EUR estimates
Automate resource play development optimization and improve valuation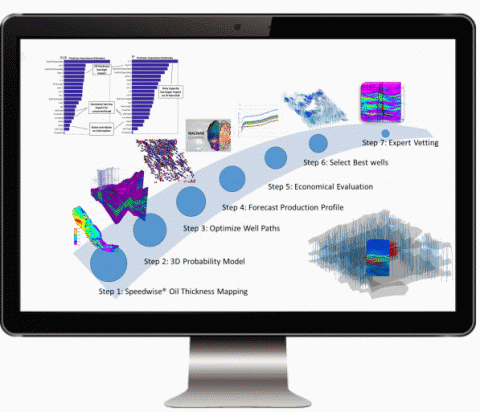 Diagnostics & Solutions
We use our domain knowledge and fundamental understanding of reservoir physics to build data-driven predictive models, expert-based systems and, ultimately to identify key recovery obstacles and Field development opportunities.
Fast and comprehensive identification of key recovery obstacles
Get the most out of your wells and asset portfolio by detecting trends in production performance and identifying recovery obstacles. SpeedWise Diagnostics® was selected as a finalist for New Technology Development of the Year in the 2016 Texas Oil & Gas Awards.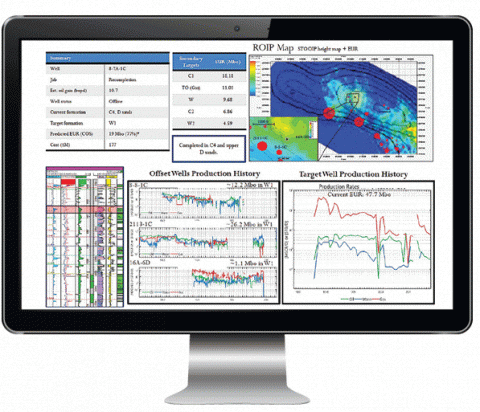 Waterflood optimization using data-driven models
SpeedWise® Waterflood Management (SWM) features a unique methodology that uses data-driven models to help ensure cost-effective waterflood optimization. The application's reduced-physics data-driven reservoir model is the most advanced technology of its kind in the industry.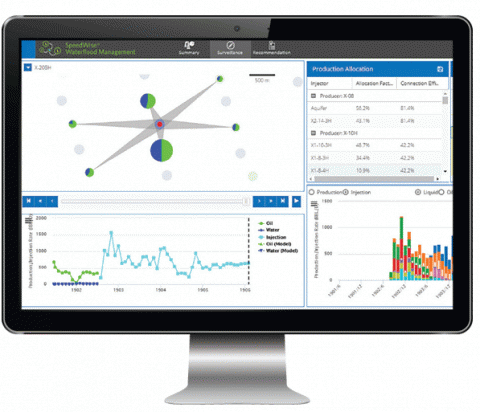 Gain Geologic Insights and Identify Opportunities
SpeedWise® Geology (SGO, pronounced "S-GEO") is a web-based analytical tool that helps assess the quality of a geomodel by comparing well and model statistical distributions of key spatial and petrophysical attributes.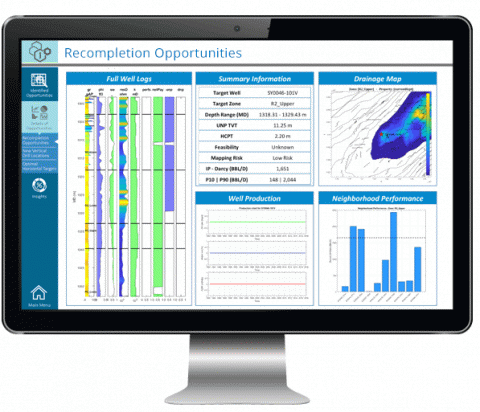 Improve drilling performance through best practices and machine learning
SpeedWise® Drilling Solutions applies cutting-edge technologies to improve drilling performance from a global reservoir management perspective, which will focus on improving capital efficiency, increasing production, and/or increasing reserves.
Identify the drilling bottlenecks and improving drilling efficiency
Detailed drilling and completion analytics at the asset, field, and well level
Practical solutions to overcome the existing obstacles and improve the performance
Smart resource allocation and future planning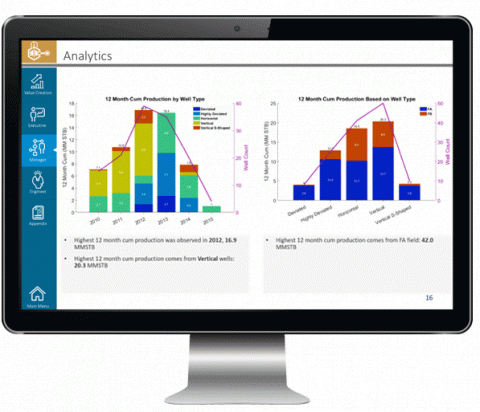 Rapid and Comprehensive ALS Performance Analytics
SpeedWise® Artificial Lift identifies workover opportunities associated with artificial lift operations, and evaluates ALS optimization, upgrading and conversion opportunities for more efficient and economical operations.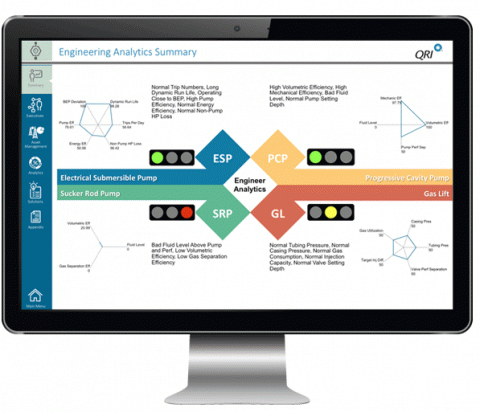 ---